Combined with our newly built 1,250 m² production hall, the new machine is a significant step on our way to increased capacity, higher productivity and optimal quality in injection moulding production.
Facts & Figures
Injection moulding machine HAITIAN Jupiter III - 7500
| | |
| --- | --- |
| Dimensions L x W x H | 9,1m x 3m x 2,7m |
| Clamping force | 7500 KN (T) |
| Machine weight | 30 T |
| Weight of moulded parts | approx. 2.5 kg |
Advantages & benefits of the new machine
Expanded size range
Thanks to its high clamping force of 750t, the HAITIAN Jupiter III-7500 enables us to produce large moulded parts weighing up to 2.5 kg. This expanded capacity opens new opportunities for us in various sectors and consolidates our position as a leading supplier of high-quality plastic enclosures for industrial applications.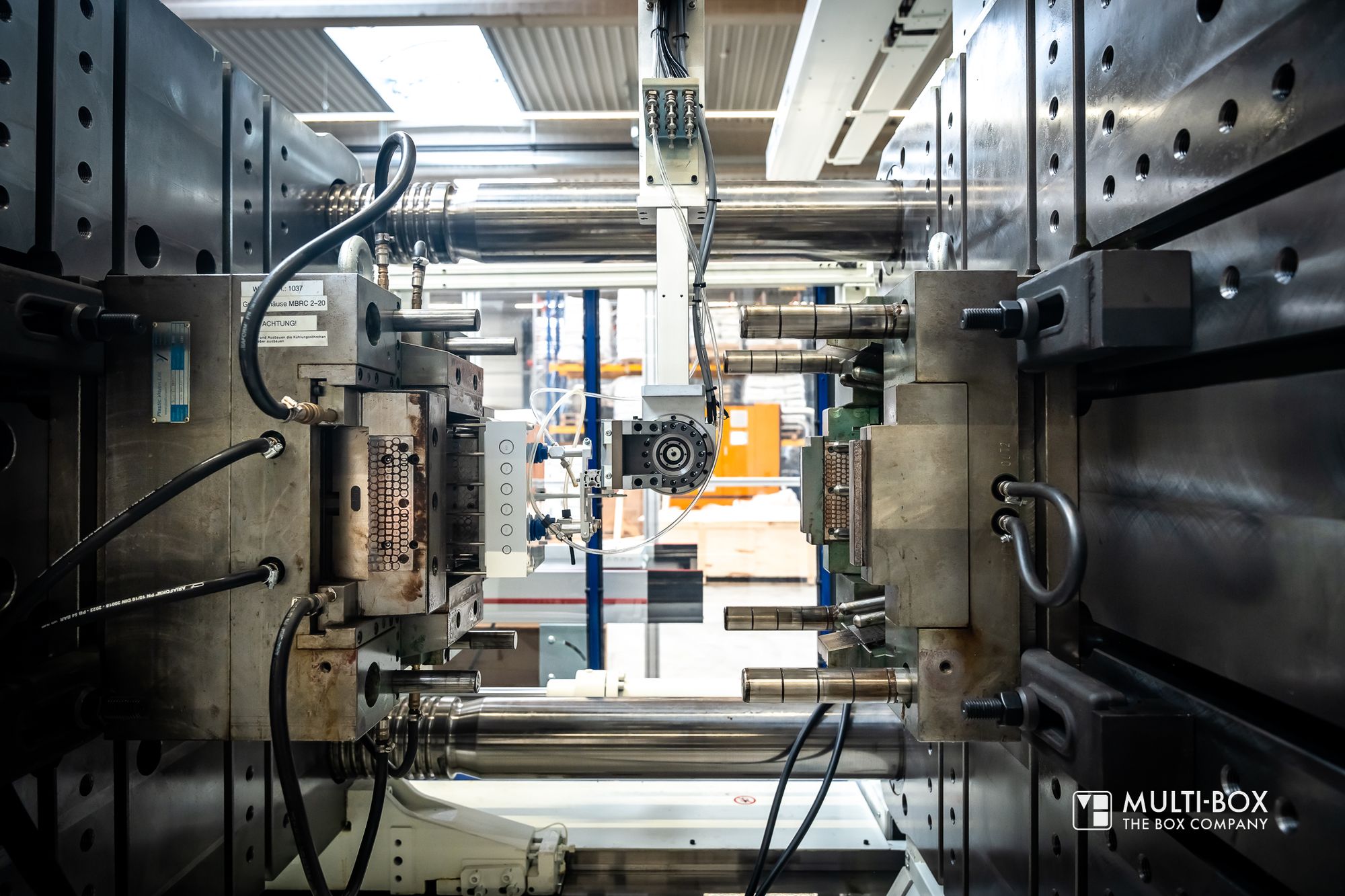 Automated production
Integration of the Hilectro-Robot enables almost fully automated production. The fast and precise movements of the system optimise handling and maximise efficiency in the production process.
High precision and quality
The HAITIAN Jupiter III-7500 uses advanced control systems and software to ensure precise plastic injection moulding processes. This results in high part quality and reduced defects.
Energy efficiency
Thanks to its energy-efficient design and intelligent energy management, this machine requires comparatively low power. Thus, it supports us in implementing a sustainable production strategy.
Flexible customisation options
The HAITIAN Jupiter III-7500 is extremely flexible and can handle a wide range of materials with a variety of moulds. This allows us to meet the various requirements of our customers and maintain our reputation as a solution provider for customised enclosures.
100% control - From raw granulate to the finished industrial enclosure
Due to the central production of all thermoplastic enclosures at our headquarter in Kirchlengern/Germany, we have direct influence and control over the entire value chain of our products right from the start.
#injectionmouldingmachine #haitian #jupiter #thermoplastic #jupiter #multibox #box #enclosures